Posts for tag: root canal treatment
By Steven F. Hinchey, DMD
August 20, 2017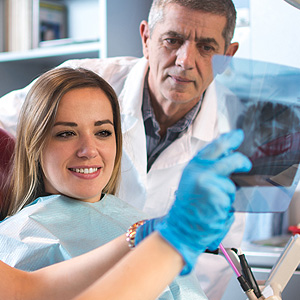 You've recently learned one of your teeth needs a root canal treatment. It's absolutely necessary: for example, if you have decay present, it will continue to go deeper within the tooth and it will spread to the roots and bone and could ultimately cause you to lose your tooth. Although you're a little nervous, we can assure you that if we've recommended a root canal treatment, it's the right step to take for your dental health.
There's nothing mysterious — or ominous — about a root canal. To help ease any fears you may have, here's a step-by-step description of the procedure.
Step 1: Preparing your mouth and tooth. We first take care of one of the biggest misconceptions about root canals: that they're painful. We completely numb the tooth and surrounding tissues with local anesthesia to ensure you will be comfortable during the procedure. We isolate the affected tooth with a thin sheet of rubber or vinyl called a rubber dam to create a sterile environment while we work on the tooth. We then access the inside of the tooth — the pulp and root canals — by drilling a small hole through the biting surface if it's a back tooth or through the rear surface if it's in the front.
Step 2: Cleaning, shaping and filling the tooth. Once we've gained access we'll clear out all of the dead or dying tissue from the pulp and root canals, and then cleanse the empty chamber and canals thoroughly with antiseptic and antibacterial solutions. Once we've cleaned everything out, we'll shape the walls of the tiny root canals to better accommodate a filling material called gutta-percha, which we then use to fill the canals and pulp chamber.
Step 3: Sealing the tooth from re-infection. Once we complete the filling, we'll seal the access hole and temporarily close the tooth with another filling. Later, we'll install a permanent crown that will give the tooth extra protection against another infection, as well as restore the tooth's appearance.
You may experience some mild discomfort for a few days after a root canal, which is usually manageable with aspirin or ibuprofen. In a week or so, you'll hardly notice anything — and the tooth-threatening decay and any toothache it may have caused will be a distant memory.
If you would like more information on root canal treatments, please contact us or schedule an appointment for a consultation. You can also learn more about this topic by reading the Dear Doctor magazine article "A Step-by-Step Guide to Root Canal Treatment."
By Steven F. Hinchey, DMD
February 05, 2017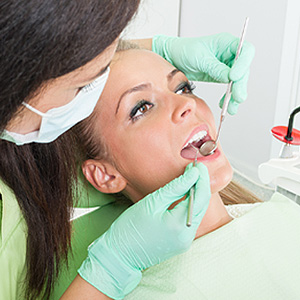 Tooth decay can wreak more havoc than just producing cavities. It can work its way into the innermost parts of the tooth — the pulp and tiny passageways called root canals that lead to the tooth's connection with the bone.
If that happens, you'll need more than "drilling and filling." Without intervention, your tooth could be lost. That intervention is a root canal treatment, a procedure that removes the infection from within the tooth and preserves it from re-infection.
You've probably heard the old belief that root canal treatments are painful. With modern anesthetic techniques to deaden pain, that's not true. In fact, root canal treatments stop the pain caused by infected nerves within the pulp and root canals. More importantly, it saves your tooth.
Root canals can be performed by a general dentist. More extensive decay or complex root canal networks may require the services of an endodontist, a dentist who specializes in root canal anatomy and treatments. Endodontists have advanced techniques and equipment to handle even the most difficult case.
Regardless of who performs it, the basic procedure is the same, as is the goal: to completely remove all diseased tissue within the tooth and seal it with a special filling to prevent re-infection. To access the diseased pulp, we first drill an access hole, usually in the biting surface of a back tooth or the back of a front tooth. We then use specialized instruments to remove the infected tissue and flush out the space with antibacterial solutions.
We then insert a filling called gutta percha into the empty pulp chamber and root canals, seal off the filling with adhesive cement, and close the access hole with filling. These fillings and sealants prevent bacteria from reentering the tooth. For added protection against infection and fracturing, we also recommend placing a full-coverage dental crown. This also enhances the appearance of the tooth, which must be modified during the root canal procedure.
The end result: your once endangered tooth has been preserved for hopefully many years to come. So if we recommend you undergo a root canal treatment, don't wait — the tooth you save may be your own.
If you would like more information on root canal treatment, please contact us or schedule an appointment for a consultation.
By Steven F. Hinchey, DMD
December 14, 2016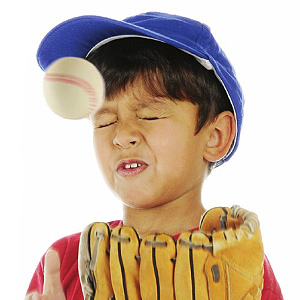 Children have a lot of energy that's often channeled through physical activities and sports. Unfortunately, this also increases their risk of injuries, particularly to their teeth.
Injuries to the mouth can endanger permanent teeth's survival. For an older tooth, a root canal treatment might be in order. Not so, though, for a pre-adolescent tooth, even if it is permanent.
A young permanent tooth is still developing dentin, the large layer just below the enamel. This growth depends on the connective tissue, blood vessels and nerves within the pulp in the center of the tooth. Because a root canal treatment removes all of this tissue, it could stunt dentin and root growth and endanger the tooth's future.
Instead, we may need to treat it with one of a number of modified versions of a root canal, depending on what we find. If the tooth's pulp is unexposed, for example, we may need only to remove the damaged dentin, while still leaving a barrier of dentin to protect the pulp. We then apply an antibacterial agent to minimize infection and fill in the area where we've removed tooth structure.
If some of the pulp is exposed, we may perform a pulpotomy to remove just the affected pulp and any overgrown tissue. We then place a substance that encourages dentin growth and seal it in with a filling. If we go deeper toward the root end, we might also perform procedures that encourage the remaining pulp to form into a root end to stabilize the tooth.
If the entire pulp has been damaged beyond salvage, we may then turn to a procedure called an apexification. In this case we clean out the pulp chamber; at the root end we place mineral trioxide aggregate (MTA), a growth stimulator that encourages surrounding bone to heal and grow. We then fill in the root canals and chamber with a special filling called gutta percha to seal the tooth.
The deeper we must penetrate into the pulp, the higher the chances the young tooth's dentin and roots won't form properly, leading to later problems and possible loss. But by employing the appropriate one of these methods, we can minimize the risk and give your child's damaged tooth a fighting chance.
If you would like more information on children and dental injuries, please contact us or schedule an appointment for a consultation. You can also learn more about this topic by reading the Dear Doctor magazine article "Saving New Permanent Teeth after Injury."